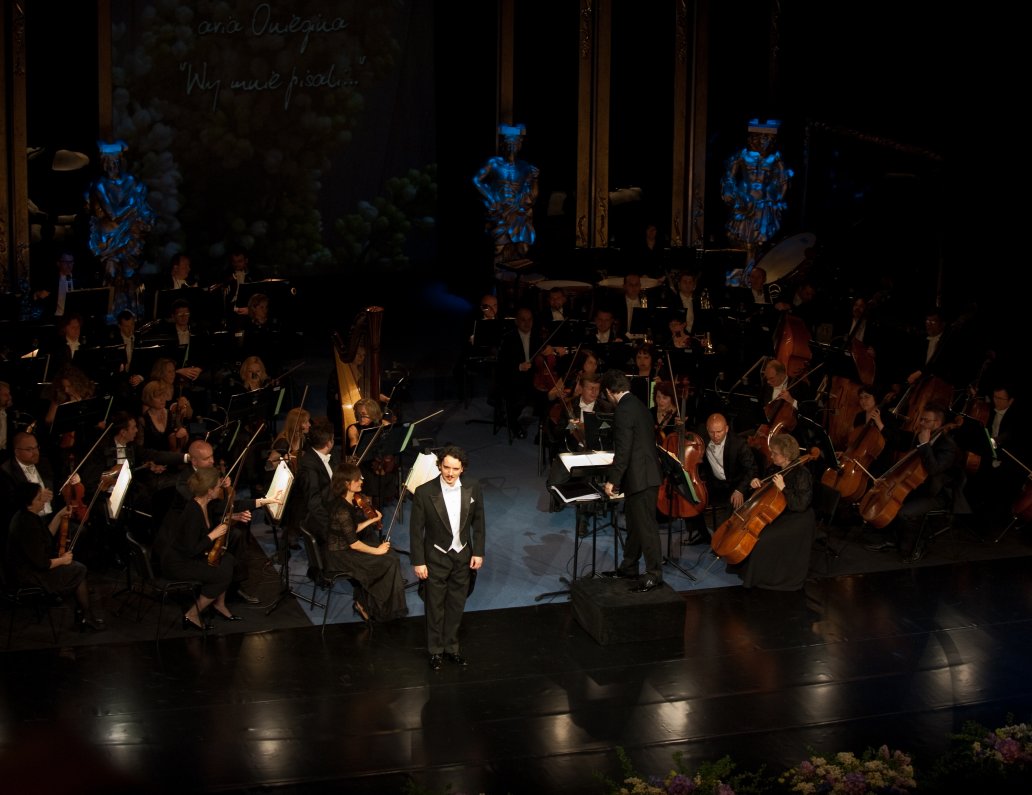 Concert
World Opera Arias
2 hours 20 minutes
Available dates
Date
Hour
Place
Informations
Tickets
25 June 20:00, Friday
25 June, Friday
20:00
Main Stage
details
duration
2 hours 20 minutes | 1 intermission
description
The beginning of the summer will be marked with the "World Opera Arias" concert. The annual series of summer concerts enjoys unwavering interest, as the programme consists of impressive opera arias and carefully selected performers. Apart from Kraków Opera's soloists, they have been attended by Polish singers of international renown, among them Małgorzata Walewska who performs at the Metropolitan Opera, Mariusz Kwiecień, Piotr Beczała, and recently Aleksandra Kurzak.

Artur Ruciński, whose career has recently been developing very dynamically, will take part in this year's concert. In 2016, Ruciński made his début at the MET in the role of Sharpless in "Madame Butterfly"; he also performs in Milanese Teatro alla Scala, London's Covent Garden, Opéra Bastille in Paris, Teatro Real in Madrid, the San Francisco Opera and Deutsche Oper Berlin.

Artur Ruciński is well-known to the Kraków's audience and has performing at our stage for several years. He sang the part of Prince Yeletsky in the "Queen of Spades" (2008), the part of Lord Ashton in "Lucia di Lammermoor" (2008/2009), created the unforgettable character of Vicar Grandier in the "Devils of Loudun" by K. Penderecki, the première opening our new building in 2008. He took part in the Summer Festival of Kraków Opera several times, among others in the "World Opera Arias" in 2014 at the Wawel Castle.

During the concert, there will also be performances by soloists of the Kraków Opera: Monika Korybalska, Katarzyna Oleś-Blacha and Tomasz Kuk, who will be accompanied by a choir. The temperature of the concert will definitely be raised by ballet performances.

The co-organiser of the concert is the "Rzeczpospolita" daily, which is celebrating the 100th anniversary of its existence. The newspaper was set up in 1920 upon the inspiration of genial pianist and composer, great patriot Ignacy Jan Paderewski. Its founder became engaged in publishing after resigning from the function of the prime minister. The first issue was published on 15 June, two months after the Miracle on the Vistula, during difficult times; therefore, since the very beginning of its existence, the newspaper was the forgery of civic thought and has retained this role throughout its tumultuous history. Therefore, the concert also includes the compositions of the father of independence and the founder of "Rzeczpospolita."

It is going be a ceremonious and diversified evening.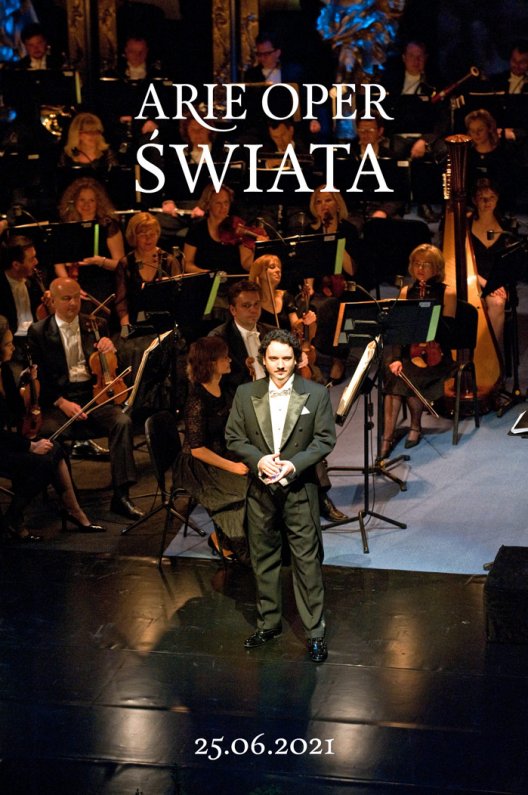 poster by
Bartosz Giżycki, Jacek Wrzesiński
Co-organizer of the Concert