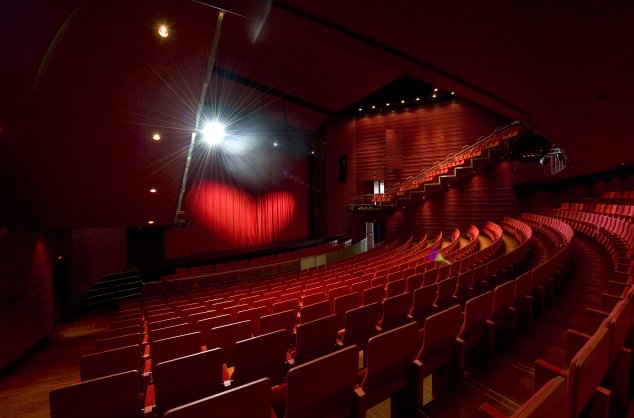 Space hire
Space hire
The Krakow Opera is happy to accommodate businesses and institutions wishing to organise an event in Krakow. Krakow Opera's spaces can be hired for performances and concerts, congresses, training sessions and conferences, as well as special celebratory events and banquets.  
Contact
What is offered for hire:
The Grand Stage including 736-person auditorium
The Chamber Hall with maximum capacity of 120 persons*,
The Rehearsal Studio with maximum capacity of 100 persons*
The Mezzanine to host banquets for a maximum of 700 persons, or as exhibition space
*Capacity depends on the type of event (conference, meeting, concert, performance etc.).
Event organisers are given access to the foyer, cloakroom, and technical facilities (audio-visual and sound equipment, lighting fixtures, projectors and projection screens). The Opera's space can be laid out to fit the organiser's individual requirements. During the event, in addition to a refreshments bar and café for guests, we also offer refreshments for the artists in the backstage area.  


Opera's backstage facilities that can be made available when Opera space is hired:

4 rooms with a capacity of 10 persons, complete with mirrors and bathrooms
5 rooms with a capacity of 2 persons, complete with mirrors and bathrooms
1 make-up room
rehearsal studio with a capacity of 30 persons, complete with a piano
individual rehearsal studio, complete with a piano
wardrobe for technicians
office room
Refreshments area for artists and technicians