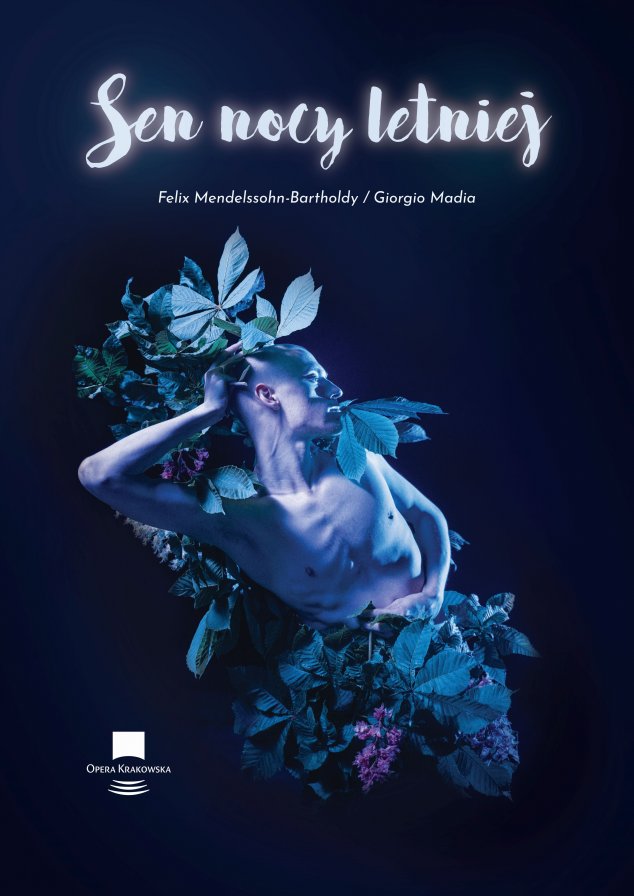 A Midsummer Night's Dream - broadcast LIVE!
A Midsummer Night's Dream - broadcast LIVE!
The staging by Giorgio Madia will allow you to transfer to the world of fantasy and taste the beauty of Felix Mendelssohn's music. The performance will take place "live" on 25th April at 6.30 pm on Play Kraków as part of the International Day of Dance.
A Midsummer Night's Dream is a ballet performance with music by Felix Mendelssohn, based on one of William Shakespeare's most important works, a lyrical comedy under the same name. The play tells about the adventures of Hermia and Lysander, lovers who disturb the everyday life of forest spirits, while seeking to escape in the Athenian forest from the girl's father who disapproves of their love. It is a multi-threaded love story full of intrigue, magic and onirism, crowned with a happy ending.
 
Giorgio Madia, known to Krakow audience as the author of the ballet version of Cinderella (2010) and ballet-opera Orpheus and Eurydice by Ch. W. Gluck (2013), undertook the direction and choreography of the ballet. This one had its premiere at our theatre in 2019. In addition to dancing, the performance will also feature singing elves, our soloists - Iwona Socha and Monika Korybalska, the Female Choir of the Kraków Opera, as well as dramatic actors.
In a love maze...
The artist draws inspiration from the tradition of commedia dell'arte. "I used similar principles, heavily accentuated body language and simple, moving stage design "handled" by dancers, singers and children. This way, we do not pretend anything, but we discover theatrical magic instead," Giorgio Madia.
 
The stage design by Alexander J. Mudlagk emphasises the intricacy of love and fantasy themes. In line with the first exhibitions of Shakespeare's play, taking place in gardens, it is filled with blue plant mazes of configurations that change with the plot.
 
Marcin Nałęcz-Niesiołowski, one of the most important opera and philharmonic conductors in Poland, is responsible for the musical side of the performance. "There are many versions of this work, which add compositions by other artists to Mendelssohn's music. I am glad that our production of A Midsummer Night's Dream is based solely on his music," he says.
 
Apart from the well-known "Wedding March", the work will feature Saltarello from Italian Symphony by a German composer.
 
We cordially invite you to the performance!
 
A Midsummer Night's Dream, dir. by Giorgio Madia, 25th April, 6.30 pm at Play Kraków
 
Tickets at the price of PLN 10.

The event is organised as a part of the celebration of the International Day of Dance and action Let US dance.
 
The patron of the Let US dance action is the Institute of Music and Dance