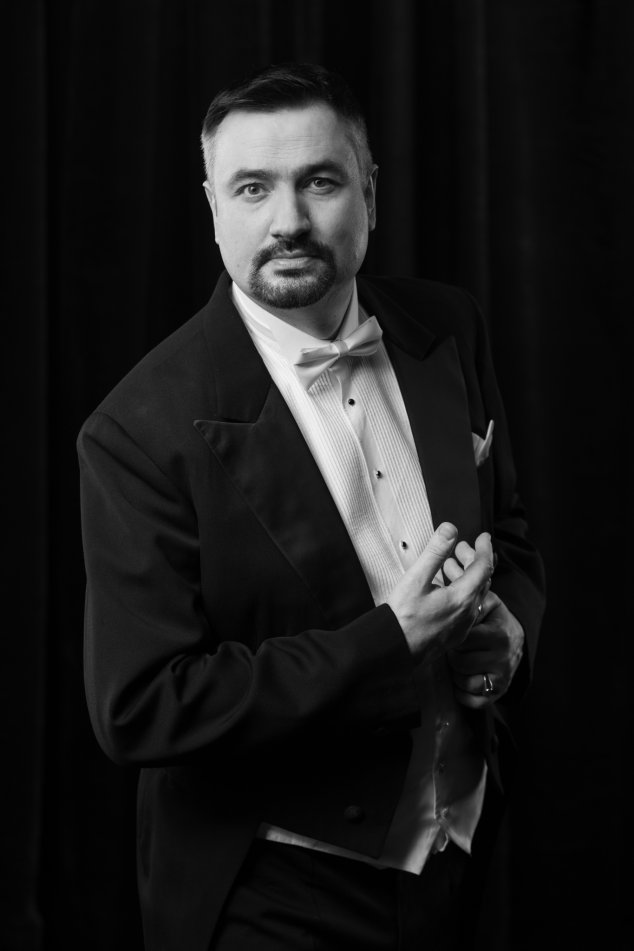 Bass
Wołodymyr Pańkiw
Bass
Wołodymyr Pańkiw
He was born in Drohobych, Ukraine, and studied at the faculty of voice at the Lysenko Higher Institute of Music in Lvov, and later at the Academy of Music in Krakow, where he graduated in 2004.

He is a soloist of the Krakow Opera, where he made his début as Sarastro in the opera "The Magic Flute" by Wolfgang Amadeus Mozart. In Krakow, he has also performed the parts of Colline in "La Boheme" by Giacomo Puccini, Raymond in "Lucia di Lammermoor" by Gaetano Donizetti, the Stolnik in "Halka" by Stanisław Moniuszko, Father Rangier in "The Devils of Loudun" by Krzysztof Penderecki, Mephistopheles in "Faust" by Charles Gounod, the Commander in "Don Giovanni" by Wolfgang Amadeus Mozart, Gremin in "Eugene Onegin" by Pyotr Tchaikovsky, Dulcamara in "The Love Potion" by Gaetano Donizetti, Bartolo in "The Marriage of Figaro" by Wolfgang Amadeus Mozart, Ferrando in "The Troubadour" by Giuseppe Verdi, the King of Clubs in "The Love for Three Oranges" by Sergey Prokofiev, the title role in "Mephistopheles" by Arrigo Boito (also in the première spectacles in Trondheim, Norway).

He sang the part of Zaccario in "Nabucco" by Giuseppe Verdi on the opera stages of Poznań, Lvov, Wrocław and Gdańsk, and he played Basilio in the "Barber of Seville" by Gioacchino Rossini at the Opera Lyra in Ottawa. He collaborates with the National Opera in Warsaw, the Wrocław Opera and the Castle Opera in Szczecin. He also sings oratorios.