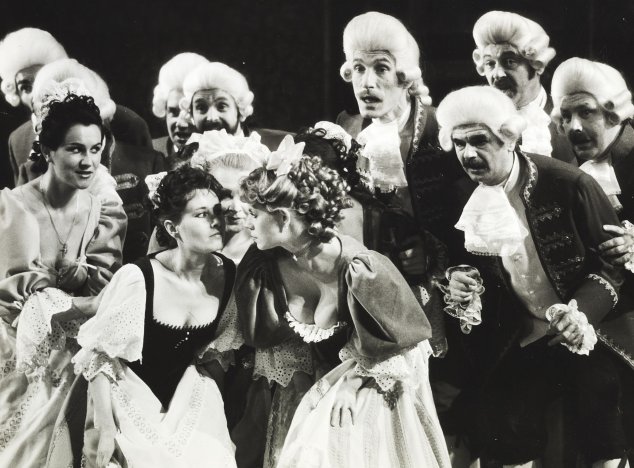 Farewell To Bogusława Czosnowska
Farewell To Bogusława Czosnowska
It is with great sadness that we received the news about Bogusława Czosnowska's death.
Bogusława Czosnowska was an excellent artist, whose contribution to the Polish culture and art is inestimable. Her accomplishments as an actress and director are immense. Czosnowska played at the stages of numerous theatres: in Warsaw, Szczecin, Gdańsk, Łódź and Lviv; she directed over 60 performances. She also worked for our Theatre, directing opera and operetta performances.

She will be remembered for her version of Nicolai Rimsky-Korsakov's opera "Mozart and Salieri" which premièred in 1981 under the musical direction of Ewa Mizerska-Golonek, as well as "Don Pasquale" by Gaetano Donizetti - the first première in the 1988 season, with the orchestra conducted by Ewa Michnik. The operetta "Victoria and Her Hussar" by Paul Abraham, prepared together with Marian Lida, was an indisputable success; as noted by Anna Woźniakowska, the première was followed by "well-deserved applause." On the other hand, Małgorzata Janicka-Słysz noted: "Singing, dancing, revelry. These are the elements with which the authors built the performance. Operettas, vaudevilles and musicals were all written with the aim of entertaining the public."  Bogusława Czosnowska also directed the "Countess Maritza" operetta by Emmerich Kalman, under the musical direction of Marian Lida, with a première in 1994.


Her unique projects will be remembered for a long time.

The artist died on 4 August 2021 at the age of 95. We extend our heartfelt condolences to the family and friends.