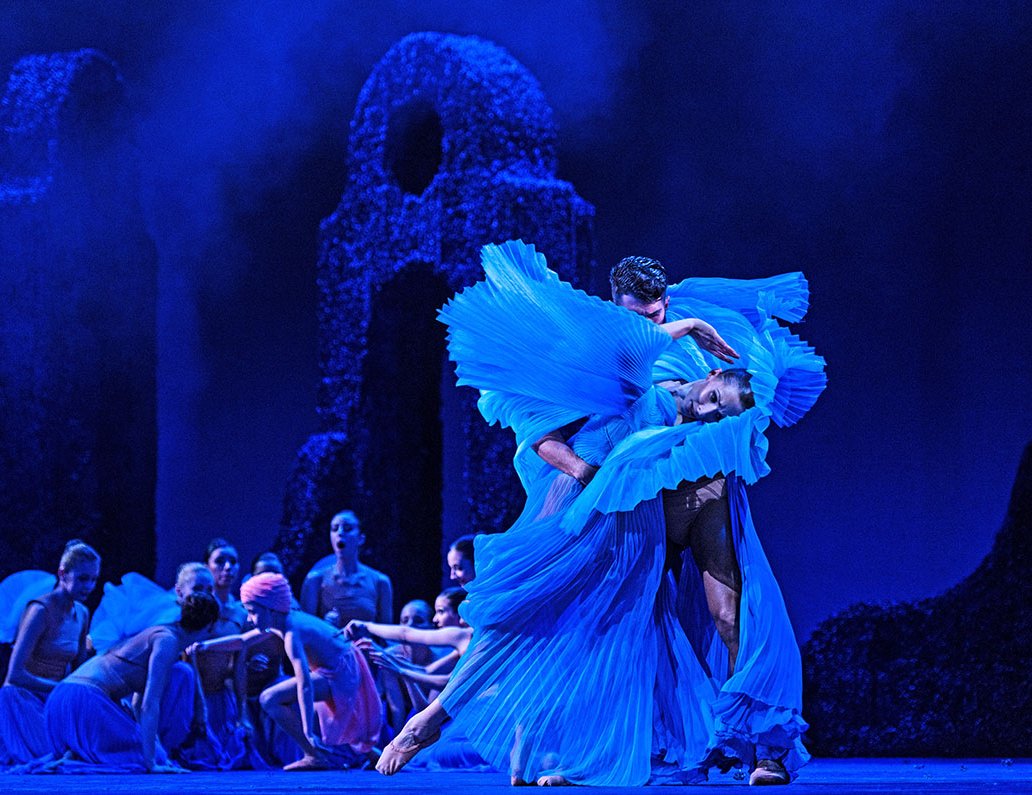 Ballet
A Midsummer Night's Dream
Felix Mendelssohn-Bartholdy
Giorgio Madia
Marcin Nałęcz-Niesiołowski
1 hours 30 minutes
details
duration
1 hours 30 minutes
composer
Felix Mendelssohn-Bartholdy
Co-financed by the Ministry of Culture and National Heritage from the Culture Promotion Fund.
description
The works of Shakespeare have often been a source of inspiration for composers. The seventeen-years-old Mendelssohn was in such an awe of "A Midsummer Night's Dream" that he created his famous "Concert Overture" to Shakespeare's comedy, and several years later – at the request of a Prussian king – the music for the whole piece, including compositions as well known as "Scherzo" and "Wedding March". Mendelssohn's music – melodic, light, lyrical, romantic and characterised by clearly marked fantasy – became, in turn, an inspiration for choreographers. "A Midsummer Night's Dream" had many ballet interpretations by such famous artists as M. Petipa, M. Fokin or G. Balanchine. In Poland we had a chance to see John Neumeier's ballet, which was created for The Hamburg State Opera in 1977 and performed in 2013 by the Polish National Ballet.


The author of "Midsummer" Night's Dream interpretation staged here is Giorgio Madia, Italian choreographer known to the Krakow audience as the author of the ballet version of "Cinderella" (2010) and opera-ballet "Orpheus and Eurydice" by Ch. W. Gluck (2013).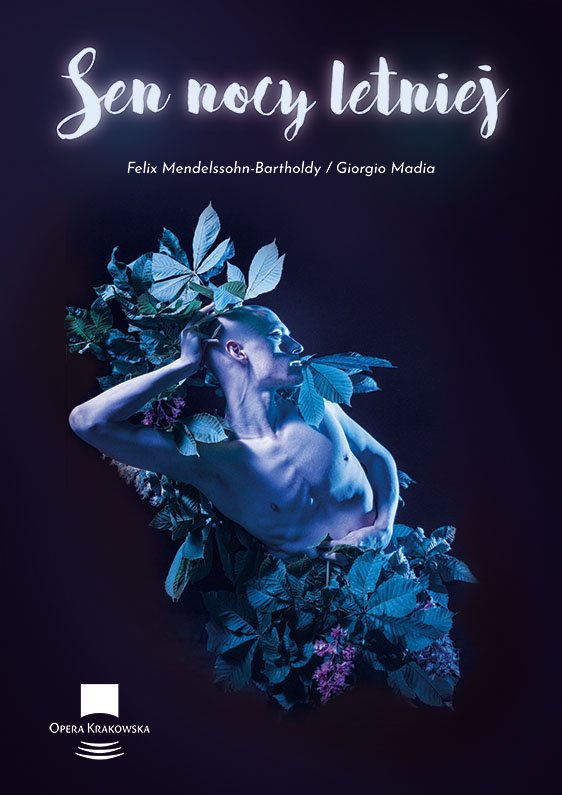 producers
Choreographer, lighting designer: Giorgio Madia
Music director: Marcin Nałęcz-Niesiołowski
Set and costume designer: Alexander J. Mudlagk
Choir master: Jacek Mentel
cast
PUCK | Gabriele  Togni

OBERON/THESEUS | Dzimitry Proukharau

TYTANIA/HIPPOLYTA | Gabriela Kubacka 

HERMIA | Malika  Tokkozhina  

LYSANDER | Yauheni Raukuts

HELENA | Mizuki Kurosawa

DEMETRIUS | Yauheni Yatskevich

BOTTOM | Maciej Pluskowski 


Elfs: Paulina Cisłowska, Julia Galambos, Sofia Manca, Anastasiya Krasouskaya,  Dina Ratoń, Mariana Morfin-Sanchez, Klaudia Wójcicka, Agata Steinke-Wojtala, Teresa Żurowska, Bożena Kowalska, Weronika Wilczyńska, Maciej Pluskowski, Andrei Kryshchanovich, Vadzim Trukhan, Fiabian von Lindern, Andrea Zulian, Zoard Szabo, Adam Mośko, Piotr Krajewski 
KRAKOW OPERA BALLET

ELF I | Iwona Socha (9, 11.10), Paula Maciołek (10.10)
ELF II | Monika Korybalska

Actors:

Quince | Rafał Szumera (8.04, 12.04), Michał Kutnik (10.04)
Snug | Rafał Kuźma
Starveling | Roland Rajzer
Flute | Alan Bochnak
Snout | Rafał Piętka-Wodyński

CHOIR and THE KRAKOW OPERA ORCHESTRA
conductor: Marcin Nałęcz-Niesiołowski
Category A
1st seats
Marshal's Balcony
140 zł
2nd seats
Amphitheater rows IV-IX
95 zł
3rd seats
Amphitheater rows I-III and X-XII
75 zł
4th seats
Amphitheater side seats and rows XIII - XIV, Right-hand and left-hand side boxes (level 1), Balcony rows I and II
45 zł
5th seats
Balcony rows III and IV
35 zł
Theseus and Hippolyta are planning the wedding of Hermia and Demetrius, which takes place in four days, but Hermia is in love with Lysander. Demetrius is in love with Hermia but is loved by Hermia´s friend Helena. Peter Quince is called by Theseus to direct a group of amateur actors to perform "Pyramus and Thisbe" for Hermia's and Demetrius' wedding. Nick Bottom, a terrible actor, is given the lead role. Puck, appalled by the awful acting of Bottom, gives him a donkey-head.


Lysander and Hermia decide to escape to avoid her wedding, and tell their plan to Helena. In a last effort to gain Demetrius' love, Helena decides to tell him of this plot.


Helena falls asleep and dreams to be in a magical fairy forest where Hippolyta and Theseus are transformed in the love couple of Fairy Queen Titania and Fairy King Oberon. The arrival of a mysterious Indian boy shakes the couple as Titania wants to take him for her amusement. Oberon, also fascinated by the boy, battles with Titania over his custody.


Oberon sends Puck, his trouble-making jester, out to find a Flower, the pollen of which makes any person fall in love on the next creature he or she sees. When Titania falls asleep, Puck squeezes the love pollen in her eyes.


Bottom is unaware of the transformation and walks through the woods, waking Titania who immediately falls in love with him. Titania willingly releases the Indian boy to Oberon because she only has eyes for Bottom. The four young lovers wander through the woods: Helena in pursuit of Demetrius. Demetrius in pursuit of Hermia and Lysander. Oberon witnesses the terrible way Demetrius is treating Helena and taking a pity on her, instructs Puck to put some love pollen in Demetrius' eyes at a moment when Helena will be the first person he sees upon waking. 


Mistaking Lysander for Demetrius, Puck puts love pollen in Lysander's eyes. Still in pursuit of Demetrius, Helena wanders past and awakens the sleeping Lysander; he immediately falls in love with her. Both Lysander and Demetrius are now in love with Helena. Before a serious fight breaks out between the two, Oberon has Puck create a fog that will keep the lovers from finding one another.


While they are sleeping, Puck reverses the spell on Lysander. He also casts a spell so none of the lovers will remember what has happened in the woods. Oberon's plan is now complete, so he releases Titania from the spell and has Puck remove the donkey-head from Bottom. Oberon also gives orders to plan the festivities for the wedding for Hermia and Lysander and Helena and Demetrius. They can now finally witness the hilarious play "Pyramus and Thisbe" performed.


Giorgio Madia
upcoming performances of this genre