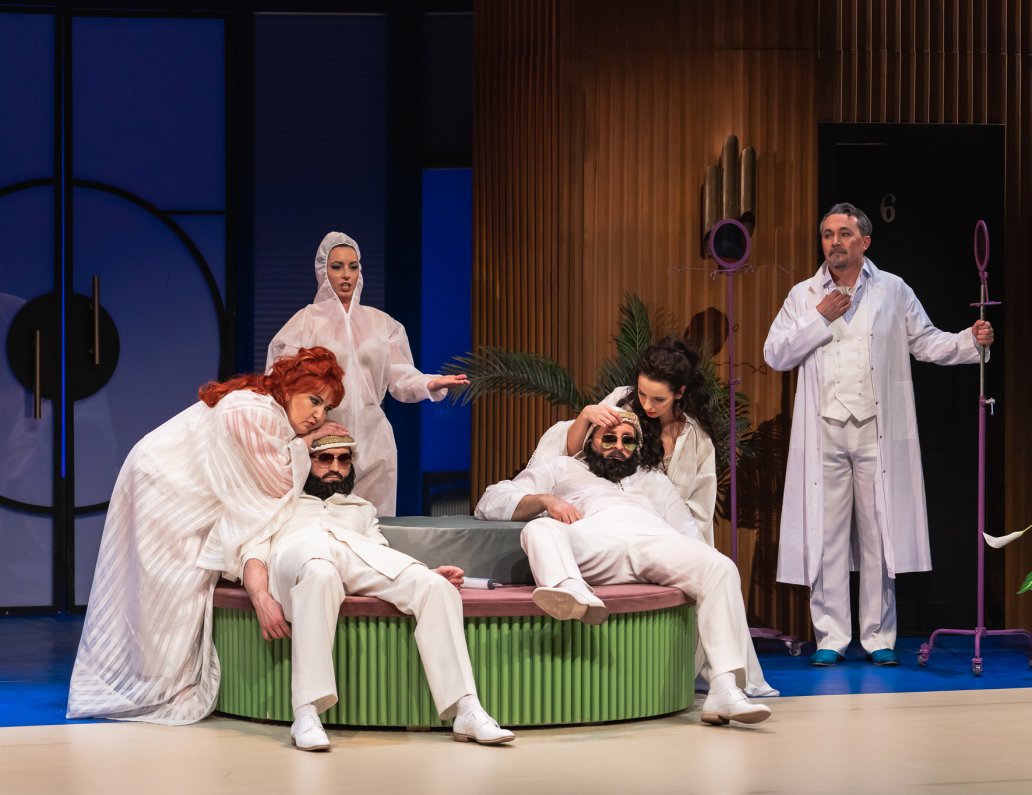 Opera
Così fan tutte
Wolfgang Amadeus Mozart
Jerzy Stuhr
Tomasz Tokarczyk
3 hours 0 minutes
details
duration
3 hours 0 minutes
composer
Wolfgang Amadeus Mozart
premiere at the Krakow Opera
12.03.2021
description
It is believed that the theme of "The Marriage of Figaro" is the search for happiness in love, "Don Giovanni" is a treatise on the impossibility of love, while "Così fan tutte" tells about the imperfection of male-female relations, stretched between the idea of ​​love and the temptations of sex.


Mozart completed his "Così fan tutte, ossia La scuola degli amanti" or "So do all or School of lovers" at the end of 1789 and in January the premiere took place in Vienna's Burgtheater, conducted by the composer himself. The topic, based on the events that were discussed in Vienna, was said to have been suggested by the emperor himself. The libretto was written by the irreplaceable Lorenzo da Ponte, criticized in the next century for the triviality of intrigue, which resulted from the atmosphere of the epoch and social contexts rather than objective assessments. It was only the 20th century, or more precisely, its second half, that restored value to the work in which contemporaries found a reflection of their own anxieties, desires, feelings and doubts.


The theme of "Così fan tutte" is the exchange of partners between pairs of lovers and the testing of fidelity, of course, of women by men in the name of the bet that "they all do". And how will both sexes come out of this trial? Of course, this cynicism-lined story ends well, after all, the work is the most classic opera buffa. The composer himself would not allow us to fall into pessimistic moods, after all, music soothes manners. Mozart, writes Piotr Kamiński, "aims at a clearly defined dramatic goal: since we are talking about desire, senses, forbidden delights and love problems, music constantly tickles us, plays with instrumental color and inventiveness, caresses and shows claws".


The performance, in cooperation with Tomasz Tokarczyk, musical director, is prepared by an actor, director and teacher, expert in Italian culture and language, Jerzy Stuhr. This is the third production of this outstanding artist for our stage, after the well-received and awarded "Don Pasquale" and "The Barber of Seville".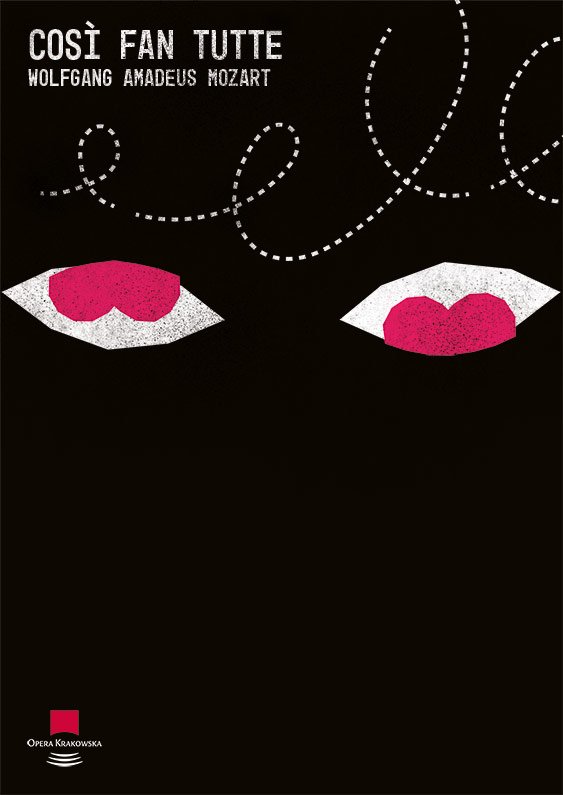 producers
Director: Jerzy Stuhr

Music director: Tomasz Tokarczyk

Scenography: Natalia Kitamikado

Costumes designer: Maria Balcerek

Stage movement: Gabriela Kubacka

Lighting designer: Dariusz Pawelec

Director's assistant: Mateusz Makselon

Production manager: Justyna Jarocka-Lejzak, Agnieszka Sztencel

Prompters: Dorota Sawka, Maria Mitkowska

Choir Master: Janusz Wierzgacz, Joanna Wójtowicz (assistant)
cast
FIORDILIGI  | Katarzyna Oleś-Blacha (15.10; 17.10), Iwona Socha (16.10.)

DORABELLA  |  Monika Korybalska (15.10; 17.10), Agnieszka Cząstka-Niezgódka (16.10.)

DESPINA  |  Paula Maciołek (15.10; 17.10), Zuzanna Caban (16.10.)

GUGLIELMO  |  Michał Kutnik (15.10; 17.10), Adam Szerszeń (16.10.)

FERRANDO  |   Adam Sobierajski (15.10; 17.10), Jarosław Bielecki (16.10.)

DON ALFONSO  |  Sebastian Marszałowicz (15.10; 17.10), Robert Gierlach (16.10.)
Category S
Amphitheatre
Rows I-III i X-XII
80 zł
Amphitheatre
Side seats and rows XIII - XIV, Right-hand and left-hand side boxes (level 1), Balcony level II rows I and II
55 zł
Balcony level II
Rows III-IV
45 zł
Premieres and special events
Category B
Amphitheatre
Rows I-III and X-XII
50 zł
Amphitheatre
Side seats and rows XIII - XIV Right-hand and left-hand side boxes (level 1) Balcony level II rows I and II
35 zł
Balcony level II
Rows III and IV
25 zł
Attention! Visible ticket prices are valid for performances within the regular repertoire of the Krakow Opera.
Different ticket prices apply for special, pre-premiere and morning shows. There are also discounts for disabled people. Detailed information can be found in the
Pricelist
.
upcoming performances of this genre