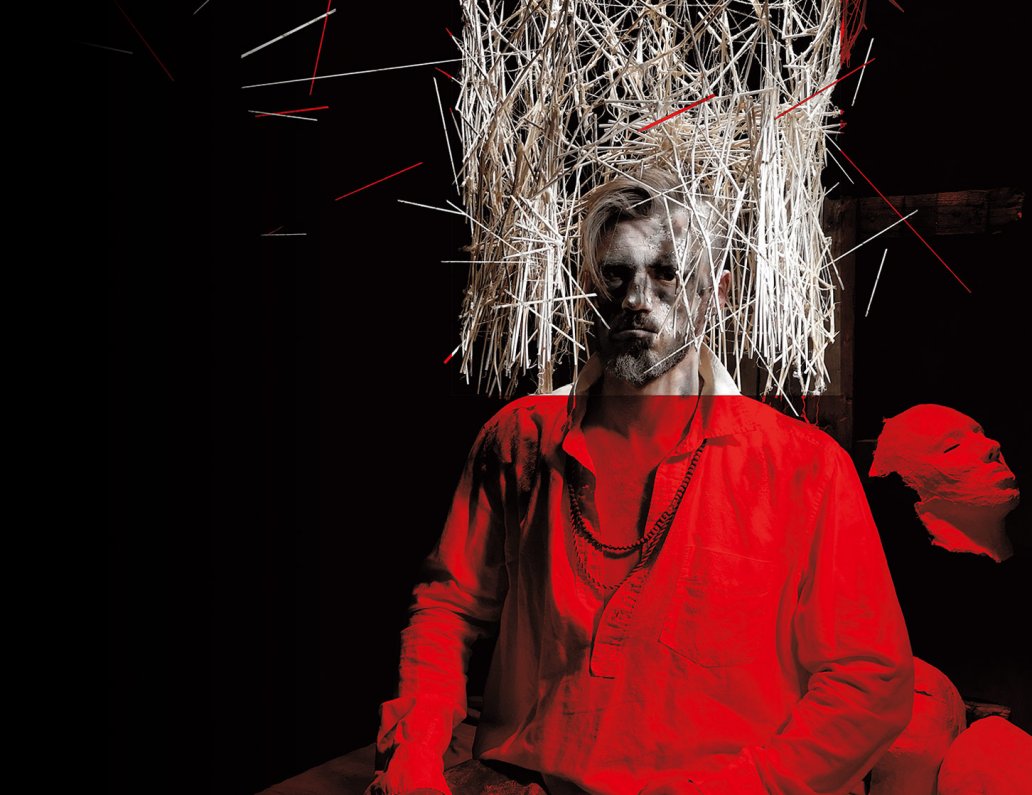 Opera
Otello
Opera in four acts
Giuseppe Verdi
Laco Adamik
Tomasz Tokarczyk
2 hours 50 minutes
Available dates
Date
Hour
Place
Informations
Tickets
02 July 18:30, Friday
02 July, Friday
18:30
Main Stage
04 July 18:30, Sunday
04 July, Sunday
18:30
Main Stage
details
duration
2 hours 50 minutes
premiere at the Krakow Opera
11.12.2020
description
A masterpiece of tragic opera and a triumph of a 74-year-old composer who withdrew from opera for sixteen years after the success of Aida, convinced that he had accomplished all in this genre. Verdi's great comeback to the stage of Milan's La Scala in 1887 may be mainly attributed to Arrigo Boito, an accomplished author of librettos and composer of Mefistofele (staged by our Opera in 2014). Not only did Verdi welcome his suggestion to create an opera based on Shakespeare's Othello, but he also supervised each scene of the literary work as it was created. Boito thickened the plot, emphasized the characters' motives but managed not to lose the core of Shakespeare's piece – a drama of great passions – love ruined by jealousy fueled by schemes and lies, caused by obsession to take revenge and lust for power. Verdi composed wonderful music through which he proved his vast imagination and virtuoso-like skill. He created an original and groundbreaking piece. Instead of overture, he proposed bars of a raging storm to predetermine the heat of events and feelings. Verdi also introduced declamation-style monologues which remain faithful to the tradition of bel canto and are neither an aria nor a recitative. He used instruments, especially wind instruments, creatively.


Giuseppe Verdi's works remained in the repertoire of The Krakow Opera for decades, ever since the premiere of Rigoletto, which marked commencement of the theatre's operation in 1954. After that, Rigoletto had four more renditions (1964, 1983, 1989, 2004), while La Traviata was staged five times (1961, 1973, 1980, 1986, 2011). The repertoire also included: Don Carlos (1972), Nabucco (1992), Un Ball In Maschera (A Masked Ball) (1996), Macbeth (2001), Aida (2003), Il trovatore (2013), and a performance of Requiem (2010). Otello is the first rendition of this piece on our stage.
The production is prepared by Laco Adamik, this year's winner of Jan Kiepura Award for lifetime achievements, whose prolific work as opera director includes Verdi's other works such as Macbeth (for The Krakow Opera), Aida, Nabucco or Il trovatore (also for The Krakow Opera). He has consistently been joined by Barbara Kędzierska in the role of stage designer. Tomasz Tokarczyk, music director for the Krakow stage and Best Conductor at this year's Jan Kiepura Music Awards, managed the incredibly demanding musical aspect of the work. The eponymous role is performed by two esteemed tenors whom audiences may recognize from the greatest opera stages in Poland – Tomasz Kuk, member of the Krakow Opera ensemble, and as a guest, Dominik Sutowicz, who had previously taken on the roles of Manrico in Il trovatore as well as Hoffmann in The Tales of Hoffmann by Jacques Offenbach at our Opera.
producers
Director: Laco Adamik 

Music Director: Tomasz Tokarczyk

Set Designer: Barbara Kędzierska 

Costume Designer: Maria Balcerek

Choirmaster: Janusz Wierzgacz
cast
OTELLO | Tomasz Kuk, Dominik Sutowicz

JAGO | Leszek Skrla, Mikołaj Zalasiński

DESDEMONA | Agnieszka Kuk, Katarzyna Oleś-Blacha, Iwona Socha

EMILIA | Agnieszka Cząstka-Niezgódka, Monika Korybalska

CASSIO | Jarosław Bielecki, Adrian Domarecki

LODOVICO | Sebastian Marszałowicz, Wołodymyr Pańkiw

RODERIGO | Krzysztof Kozarek, Vasyl Grokholskyi

MONTANO | Sebastian Marszałowicz

HEROLD | Michał Kutnik, Patryk Wyborski
Category A
Amphitheatre
Rows I-III and X-XII
65 zł
Amphitheatre
Side seats and rows XIII - XIV, Right-hand and left-hand side boxes (level 1), Balcony level II rows I and II
40 zł
Balcony level II
Rows III and IV
30 zł
Attention! Visible ticket prices are valid for performances within the regular repertoire of the Krakow Opera.
Different ticket prices apply for special, pre-premiere and morning shows. There are also discounts for disabled people. Detailed information can be found in the
Pricelist
.
upcoming performances of this genre