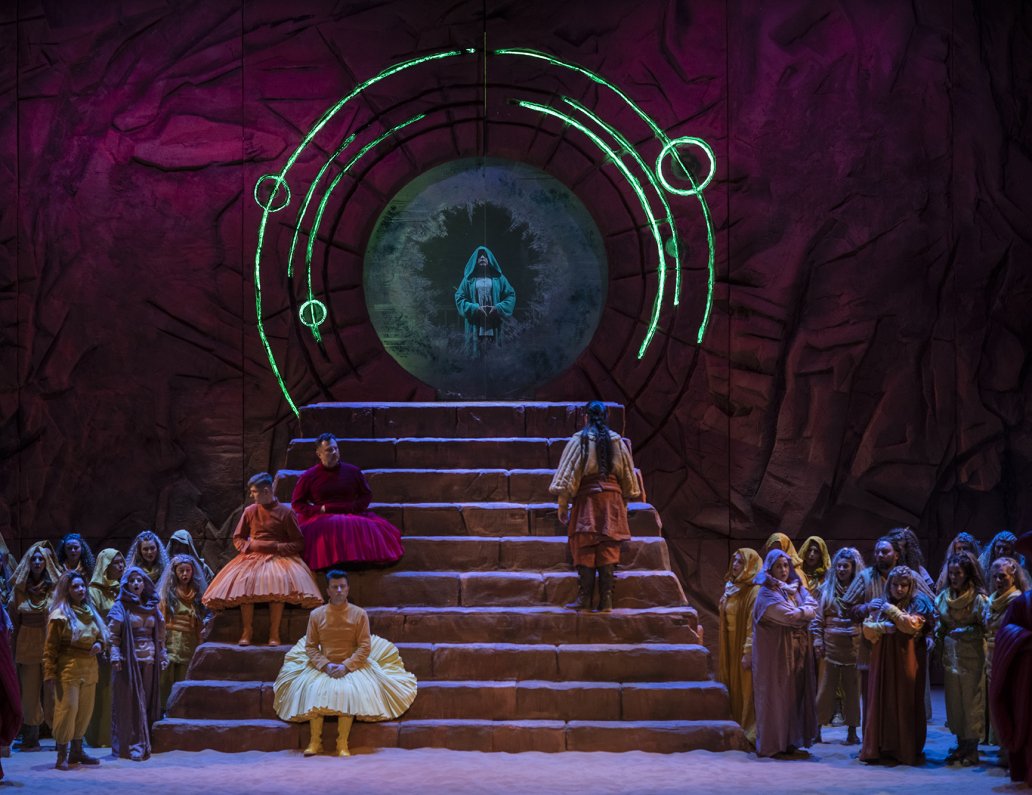 Opera
Turandot
Opera in three acts
2 hours 55 minutes
Available dates
Date
Hour
Place
Informations
Tickets
16 September 18:30, Friday
16 September, Friday
18:30
Main Stage
18 September 18:30, Sunday
18 September, Sunday
18:30
Main Stage
details
duration
2 hours 55 minutes | 2 intermissions
World premiere
Milan, 25.04.1926
Polish premiere
Warsaw, 15.12.1932
premiere at the Krakow Opera
25.03.2022
description
A tale about a princess who orders, in cold blood, her suitors to be beheaded if they fail to guess her three riddles. Calaf, the son of a dethroned Tatar king, who has just arrived and witnesses the cruel Turandot sentencing yet another of her victims - the Persian Prince - accepts the challenge. Ignoring the pleas of his father who is spending exile in the company of servant Liù, whom he just came across in a crowd awaiting the execution, Calaf solves the three riddles. Turandot despairs and refuses to marry him. The offended Calaf, risking his life, says that if Turandot guesses his name by dawn, he will kill himself. The tormentors bring Timur and Liu. Turandot decides to torture Timur, Liu wants to save her friend, and announces that she knows the prince's name but will never reveal it. Taken to torments, she is silent until astonished Turandot asks why she is so strong. 'It's love,' Liu replies, and a moment later she takes her life. Liù's devotion and Calaf's perseverance melt the icy heart of Turandot. At dawn, she announces that Calaf's name is Love.

Puccini started to work on "Turandot" in 1921. Larynx cancer halted the work on the score at the scene of Liù's death. The opera, based on the deceased composer's sketches, was finished by Franco Alfano, designated by Arturo Toscanini. The legendary director, during the world première of "Turandot" in La Scala in 1926, presented Puccini's work without the ending, thus paying homage to the great composer. Alfano's ending was played the next day and even though the general opinion is that the task turned out to surpass his skills, it is used the most frequently by those who decide to stage "Turandot."

"Turandot" is believed to be the indisputable masterpiece of the composer, far beyond the scores of "La Bohème", "Tosca" and "Madama Butterfly." "Puccini's harmonic glossary," claims Piotr Kamiński "has never been so bold and innovative, simultaneously hiding its bravery behind smooth naturalism which has been deceiving since the very beginning and is still enchanting, even for the most conservative listeners."

"Turandot" also attracts by its interpretative potential. As any fairy tale or myth, it contains the secret of our life, conscious or subconscious, which we want to read. This story refers to the drama that has been taking place between man and woman for centuries. Thus, does Turandot, in her steely cruelty and murderous passion, reveal women's fears of becoming engaged in love, the heat of desire, the loss of independence and the sanctioning of subjugation to men in amorous fulfilment? Or is she the avenger of all females who for centuries were treated as mere sexual objects, the property of men, humiliated, raped, deprived of identity, and now they can reverse the order and smash the patriarchy with the executioner's axe? Does Calaf, as a hero of every fairy tale, only want to overcome evil with love and drag Turandot to the "good side"? Or is he taking up the fight because overcoming such a dangerous opponent, especially a woman, would satisfy his manly vanity and ambition? By offering his life, does he want to be not a conqueror but a saviour, redeeming the sins of all men? Questions abound, along with potential answers.

How will "Turandot" be interpreted by Karolina Sofulak, who is preparing Puccini's opera for our stage? The director debuted in Opera North, one of the most progressive opera institutions in the United Kingdom. She was the first Pole to win the international competition of opera directing, the European Opera Directing Prize in Zurich.  She often directs for the music stages of Europe. In Poland, Sofulak cooperated with the operas in Gdańsk, Poznań, Bytom and with the Kraków Opera Rara Festival, where she presented Dvořák's "Vanda" in 2020 and in this year's edition "The Golden Dragon" by Peter Eötvös, a story about the drama of migration. In December 2021, Sofulak showed Verdi's "Masked Ball" in the Royal Danish Opera in Copenhagen.

Tomasz Tokarczyk, the music director of the Kraków Opera, is working on the interpretation of music in Puccini's masterpiece.  Wioletta Chodowicz and Agnieszka Kuk will play Turandot.  Tomasz Kuk and Dominik Sutowicz will play Calaf's part, the most demanding among Puccini's tenor parts.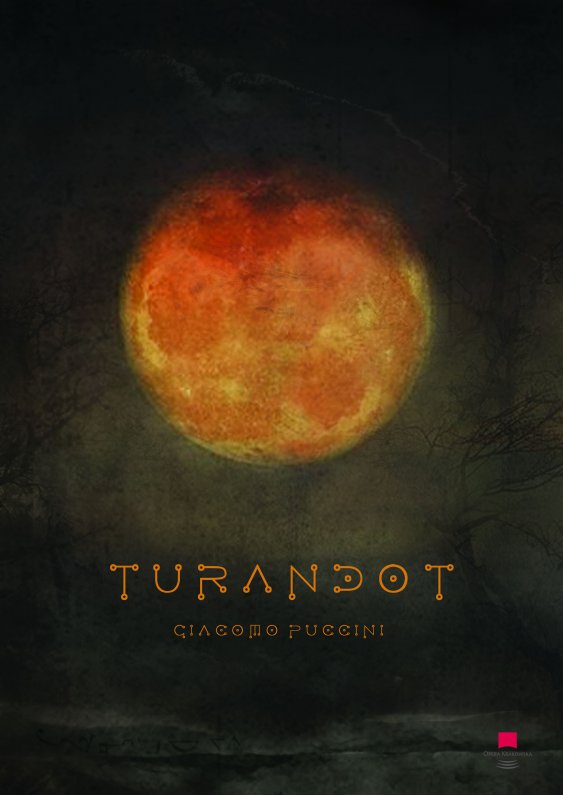 producers
Director: Karolina Sofulak

Music director: Tomasz Tokarczyk

Scenography and costumes designer: lona Binarsch

Choreography: Monika Myśliwiec

Lighting designer: Kamil Lenda

Choir Master: Janusz Wierzgacz

Children's Choir Master: Marek Kluza

Director's assistant: Anna Popiel

Prompters: Justyna Jarocka-Lejzak, Agnieszka Sztencel

Prompters: Dorota Sawka, Maria Mitkowska
cast
Turandot | Wioletta Chodowicz (16.09), Agnieszka Kuk (18.09)

The Emperor Altoum | Piotr Kusiewicz (16.09), Krzysztof Kozarek (18.09)

Timur |  Wołodymyr Pańkiw

Kalaf | Dominik Sutowicz 

Liu | Iwona Socha (16.09), Katarzyna Oleś-Blacha (18.09)

Ping | Jacek Jaskuła

Pang | Jarosław Bielecki

Pong | Łukasz Gaj 

A Mandarin | Adam Szerszeń (16.09), Michał Kutnik (18.09)

Category A
1st seats
Marshal's Balcony
140 zł
2nd seats
Amphitheater rows IV-IX
95 zł
3rd seats
Amphitheater rows I-III and X-XII
75 zł
4th seats
Amphitheater side seats and rows XIII - XIV, Right-hand and left-hand side boxes (level 1), Balcony rows I and II
45 zł
5th seats
Balcony rows III and IV
35 zł
Act I

It is by the walls of the imperial palace that the executioner (Pu-tin-pao) announces that a Persian prince, another candidate to marry Princess Turandot, has not guessed three riddles and will be executed at dawn. The guards are trying to make the crowd attacking the palace withdraw. Liu calls out for help, defending Timur, the king in exile. A young man runs up to her, and Timur recognises him as his son. However, both of them must be careful, since those who expelled them from their homeland did not give up their pursuit. Kalafa is astonished by Liu's dedication, and the girl explains it is an expression of gratitude for the smile Kalaf once gave her.

As it is getting dark, the crowd more and more violently demands that the Executioner appear. Seeing the condemned, touched by his young age and nobleness, people start to beg Turandot for mercy. The relentless princess decides that the execution is to take place. Kalaf, charmed by Turandot, decides to attempt to marry her anyway. It is in vain that his father tries to stop him, and Kalaf does not listen to the warnings of imperial dignitaries Ping, Pang and Pong. He does not give in to Liu's begging (aria Signore, ascolta), he only asks her to keep on looking after his father (aria Non piangere, Liu). The gong sounds three times at the entrance to the palace - everyone thinks Kalaf is doomed to die.

Act II

The imperial palace. Ping, Pong, and Pang are considering whether Kalaf's decision will result in the princess' wedding or another funeral. They remember the old days when the pace of life was slow. Blood has been flowing since Turandot's birth, and they would gladly return to their estates. Nevertheless, they hope that love will eventually conquer the heart of the princess and that there will be peace in China. The sounds of preparations for another attempt to solve puzzles interrupt their dreams.

The square in front of the palace. The crowd welcomes eight wise men, then Ping, Pong and Pang, and, last but not least, the emperor himself. Tired of the bloodshed, the ruler unsuccessfully tries to persuade Kalaf to withdraw. Princess Turandot tells the story of her great-grandmother, miserable Lo-u-Ling, who long ago was cruelly treated by a barbarian invader - it is for her harm that her great-granddaughter takes revenge on those who would like to get her (aria In questa Reggia). The crowd demands that she ask the unknown prince questions - the young man knows the answer to the first riddle, and he solves the next two ones equally fast. The crowd cheers, but it is difficult for the princess to come to terms with her defeat. Kalaf himself, however, does not want to get Turandot against her will, and declares that if she guesses his name by dawn, she may condemn him to death.

Act III

The heralds give the order of the princess: no one is allowed to fall asleep tonight, and whoever knows the young man's name must reveal it on pain of death. Kalaf is awake as well; confident of victory, he is waiting for dawn with hope (aria Nessun dorma). Ping, Pong and Pang offer him potential lovers, wealth and fame - as long as he reveals his name, otherwise it is them that will be tortured. Kalaf only wants one thing - Princess Turandot, and therefore he refuses. The tormentors bring Timur and Liu. Turandot decides to torture Timur, Liu wants to save her friend, and announces that she knows the prince's name but will never reveal it. Taken to torments, she is silent until astonished Turandot asks why she is so strong. 'It's love,' Liu replies, and a moment later she takes her life. Kalaf and Timur are shocked. Even sardonic Ping, Pang and Pong are not able to hide their emotions.

Kalaf accuses the princess of cruelty, he wants to break the ice in her heart. The magic kiss from the prince changes Turandot who succumbs to the power of love. Kalaf reveals his name, and places his fate in the hands of his beloved.

The crowd praises the emperor. Turandot confesses to her father that she has learned the foreigner's name - it is 'love'. People greet those in love. 

As based on: Jacek Marczyński Przewodnik operowy [Opera Guide], Świat Książki, 2011.
upcoming performances of this genre