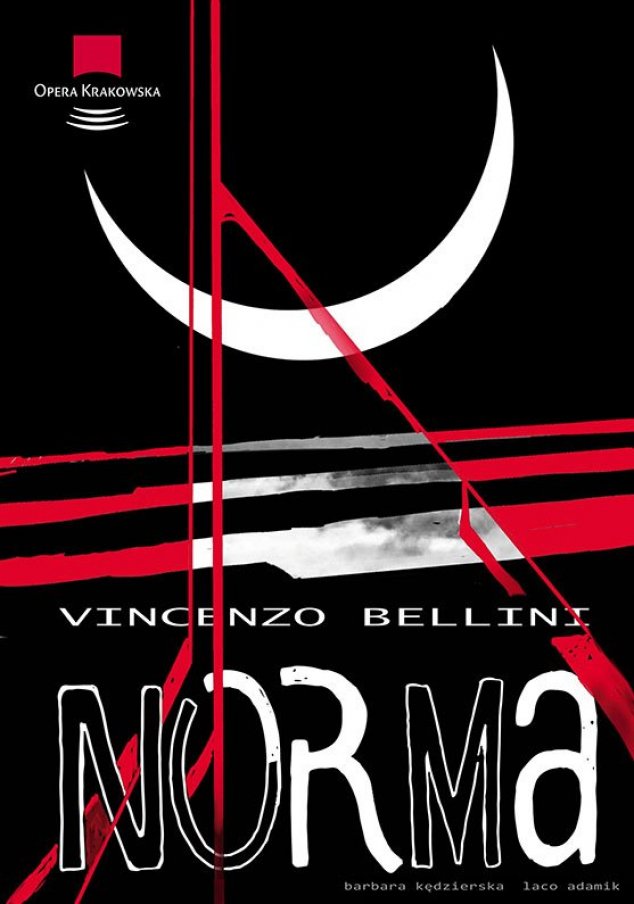 Vincenzo Bellini's Norma Online!
Vincenzo Bellini's Norma Online!
The climax of "Norma", the romantic bel canto by Vincenzo Bellini, directed by Laco Adamik and under the musical direction of Tomasz Tokarczyk - on 18th April at 6.30 pm on Play Kraków. The performance was recorded in our theatre in 2018.
Norma is a two-act tragic opera by Vincenzo Bellini, using a libretto by Felice Romani inspired by play Norma, or the Infanticide, by Alexandre Soumet. The world premiere of the work took place on 26th December 1831 in Milan, at La Scala. The main character of the opera is the high priestess of

Gallic Druids, who, through the love of Roman proconsul Pollione, does not only betray her religion, but also her people oppressed by the Roman occupation.
 
The libretto by Felice Romani is inspired by ancient Germanic mythology, which is transferred to the Galician context. The dramaturgical axis is the conflict between the principle of order and power, represented by the invaders, and the principle of love and life, personified by Norma. It is a story about a difficult love of two incompatible worlds with a civilization conflict in the background – says director Laco Adamik.
 
The music of the work follows the dramaturgy. They are filled with expansive arias, full of ecstatic emotions and coloratura, including Casta Diva, the best known song imploring peace, from the first act. The orchestra plays a supporting role here. Accompagnato recitatives are predominant as full of unexpected and sophisticated modulations. Richard Wagner saw Norma as related to the creations by Christoph Willibald Gluck and Gaspar Spontini. Throughout history, the work was employed by eminent artists. Fragments of the opera were used by such artists as Giuseppe Verdi in his La Traviata.
The destructive power of feeling
The director's version by Laco Adamik emphasises the universalism and topicality of the story. The artist adheres to classical patterns and focuses on the private history of the characters: "(...) I am trying to continue my formal experiment. My story is classic. I lean over the work. I treat it ascetically, with reverence. It is an artistic dialogue between me and the audience today".
 
In the production by Laco Adamik, the problems of power and enslavement of the nation provide the background for the great drama of the protagonists' passion. Love and betrayal, envy and desire for revenge, as combined with pride and nobility, which determine the actions of the characters, reveal the depth of their humanity. On the other hand, they are destructive forces leading to a catastrophe. "It is a pure tragedy in which emotions are so strong that only death can bring them to an end," says the director.
 
The premiere of the play, directed by Laco Adamik, took place in 2017 at the Kraków Opera.
 
Norma by Vincenzo Bellini, directed by Laco Admik

18.04.2021, at 6.30 pm on Play Kraków

Tickets at the price of PLN 10.