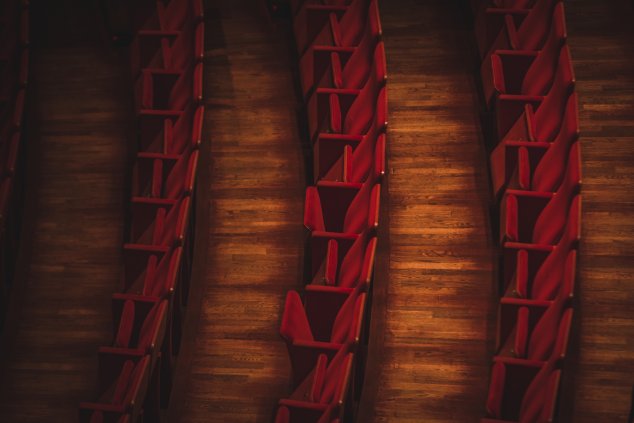 We're back…
We're back…
We are opening for you and invite you to our repertoire novelties. The next month will be marked by the work of the "King of Operas" - Wolfgang Amadeus Mozart.
Next weekend, as a foretaste of Mozart's opera "Cosi fan tutte" directed by Jerzy Stuhr, which will be re-staged at the end of May (on 29 and 30.05), the screening of the artist's earlier production for our theatre. "The Barber of Seville" by Gioacchino Rossini, a performance that premiered in 2019, will be available online from May 8 on the Play Krakow platform.
In musical gardens
We have prepared a new concert series for the first meeting with you after a long break caused by pandemic regulations - "Opera in the Botanical Garden". It will be composed of three concerts: "La ci darem la mano" (May 15 and 16), "Choirs at Twilight" (May 22) and "The Love Potion" (July 9 and 10).  

In the plant entourage of the Botanical Garden of the Jagiellonian University, you will be able to hear the most beautiful arias and ensembles from Mozart's operas. The genre marriage, the wealth of musical influences, and the most famous musical themes will allow you to move to the multi-coloured world of Mozart's operas. Fragments of his most outstanding works will be heard, from the early singspiel "Abduction from the Seraglio" through the buffa operas "The Marriage of Figaro", "Cosi fan Tutte", dramma giocoso "Don Giovanni", to the last fantastic opera "The Magic Flute". All this at the first part of the series, during which we will hear the soloists of the Krakow Opera under the direction of our musical director, Tomasz Tokarczyk.

In June, we invite you to the concert "Arias of the World Operas" with the participation of the outstanding baritone, one of the most outstanding opera singers in the world, Artur Ruciński. July, in turn, will bring repertoire classics. At the beginning of the month, we will hear the concert version of "Othello" - a tragic opera by Giuseppe Verdi, then "The Love Potion", the pearl of the Italian opera buffa by Gaetano Donizetti, both operas directed by Laco Adamik and under the musical direction of Tomasz Tokarczyk.

More information soon on our website.  
See you soon!