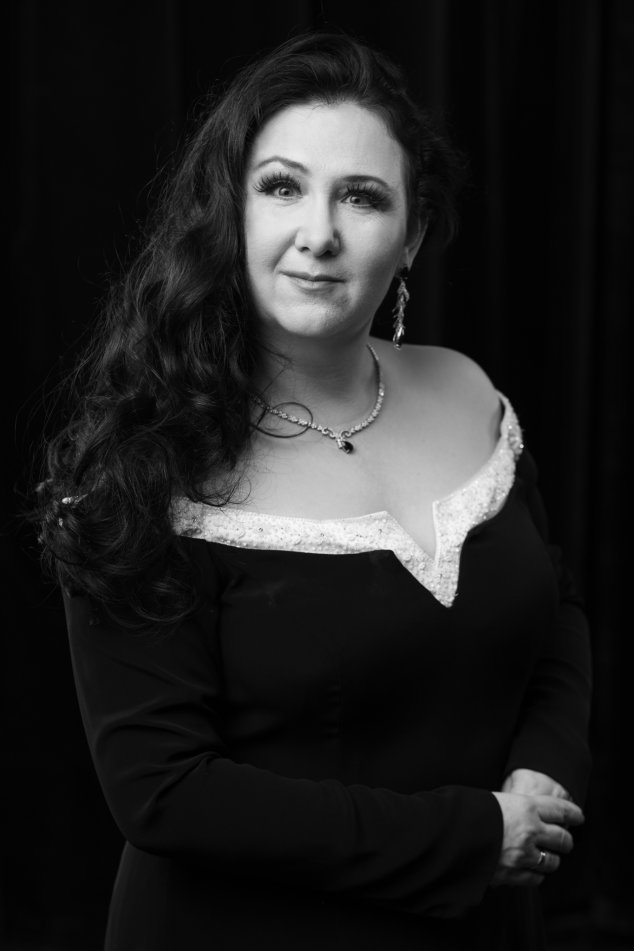 Soprano
Agnieszka Kuk
Soprano
Agnieszka Kuk
The artist comes from Bukowina Tatrzańska, from a well-known family of musicians. She is a great granddaughter of the famous Bronisława Dziadoń-Konieczna, who was the first female lead musician in a folk orchestra in Podhale. She graduated from the Faculty of Voice and Drama of the Academy of Music in Krakow in the class of Professor Agnieszka Monasterska, Ph. D.

She made her début in the Juliusz Słowacki Theatre in Kraków as the First Lady to the Queen of the Night in "Die Zauberflöte" by Wolfgang Amadeus Mozart. The artist's repertoire also includes the role of Gianetta (Gaetano Donizetti - "The Love Potion"), Dido (Henry Purcell - "Dido and Aeneas"), Mystery (Henry Purcell - "The Fairy Queen"), the First Flowermaiden (Richard Wagner - "Parsifal") or Isabella (Richard Wagner - "Das Liebesverbot").

Agnieszka Kuk is a soloist of the Krakow Opera, where she plays such roles as Princess Elisabeth in "Tannhäuser" by Richard Wagner, Ulana in "Manru" by Ignacy Jan Paderewski, Madonna in "Jeanne d'Arc au bûcher" by Artur Honegger, Cio-Cio-San in "Madame Butterfly", Desdemone in "Othello" by Giuseppe Verdi and the title role in "Tosca" by Giacomo Puccini. The artist will soon make her début as Diane in the operetta "Orpheus in Hell" by Jacques Offenbach.

The soprano singer also collaborates with the Grand Theatre in Łódź, where she plays the title role in Giacomo Puccini's "Turandot", Halka in Stanisław Moniuszko's Opera, as well as Senta in Richard Wagner's "Der Fliegende Holländer".

She has presented the full range of her singing abilities as Violetta Valera - the main heroine of Giuseppe Verdi's "La Traviata", as well as in the role of Floria Tosca in the opera by Giacomo Puccini and of Principessa Turandot in Giacomo Puccini's work by the same title.

The artist often performs in a duet with the tenor Tomasz Kuk, privately her husband, in cycles of concerts: "Following the traces of Jan Kiepura and Marta Eghert", "The singing couple", as well as "The Polish composers in arias and songs".

The soprano actively participates in concerts and performs on stages, and she feels equally comfortable in the world of sung poetry, actor songs, musical, opera and operetta.