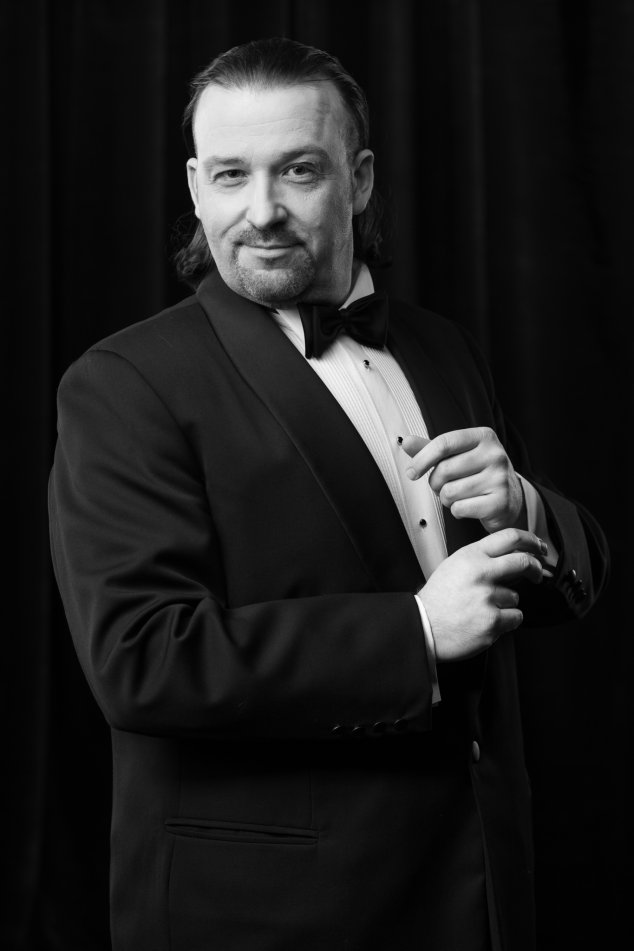 Baritone
Michał Kutnik
Baritone
Michał Kutnik
He was a student of the Faculty of Voice and Drama in Krakow in the class of Professor Andrzej Biegun.
In 1999, he made his début on the stage of the Krakow Opera as Papagen (Wolfgang Amadeus Mozart - "In the Land of the Magic Flute"). In year 2000, he started to collaborate with the Krakow Opera, and since 2006, he has been a member of the soloist ensemble. He has participated in such spectacles as: "Hansel and Gretel" by Engelbert Humperdinck, "Madame Butterfly" and "Tosca" by Giacomo Puccini, "Rigoletto" and "La Traviata" by Giuseppe Verdi, "The Love Potion" and "Don Pasquale" by Gaetano Donizetti, "The Haunted Manor" and "Halka" by Stanisław Moniuszko, "Carmen" by Georges Bizet, "The Devils of Loudun" by Krzysztof Penderecki, "The Love for Three Oranges" by Sergey Prokofiev, "Candid" by Leonard Bernstein", "Die Fledermaus" and "The Gypsy Baron" by Johann Strauss, "The Bird Catcher" by Karl Zeller, "The Beggar Student" by Karl Millöcker.
On the stage of Krakow, he sang in the world premières of the operetta "Husbands in a lottery, or Fiancé no. 69" by Karol Szymanowski (2007) and the musical "Little Lord Fauntleroy" by Steven Markwick (2011).
The artist can also be seen in productions addressed to younger audiences: "Mr. Tralaliński", "Music and Magic" (Andrzej Zarycki) and "Ongaku Three Stones" (Paweł Wójtowicz).
He collaborates with the Krakow Chamber Opera, where he has performed during the inauguration spectacle as Malatesta in "Don Pasquale" by Gaetano Donizetti, as well as with the Grand Theatre in Łódź, the Silesian Opera in Bytom and the Warmia and Mazury Philharmonic Orchestra in Olsztyn. He also performs oratorio-cantata works and songs. He has sung on many national and European stages, among others, in Germany, Switzerland, Italy, Norway, Finland, Moldova and Lithuania.