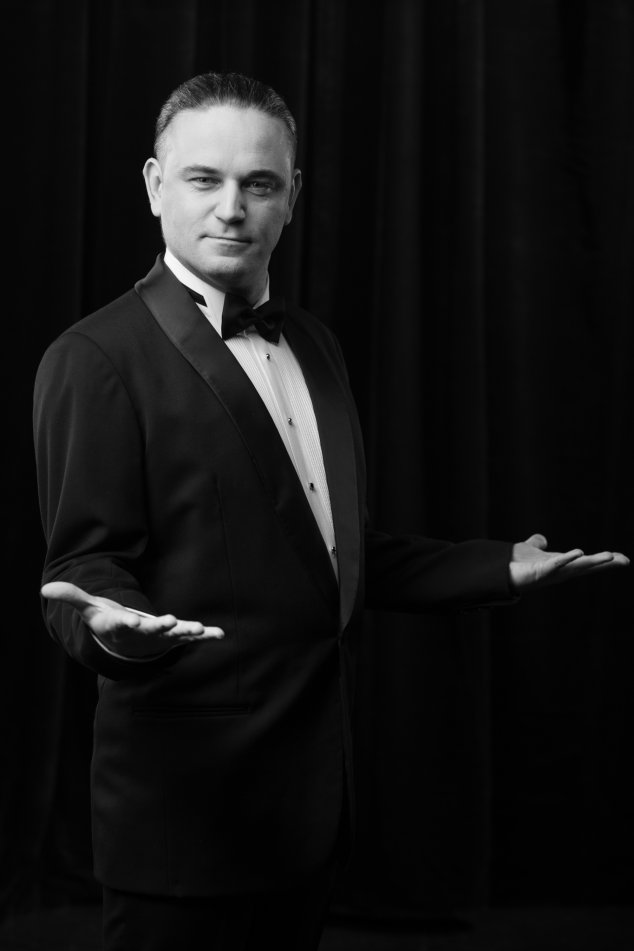 Bass
Sebastian Marszałowicz
Bass
Sebastian Marszałowicz
In 2014, he graduated with the best grade from the Faculty of Voice and Drama of the Academy of Music in Krakow in the class of Professor Piotr Kusiewicz, and earlier, in year 2006, from the Faculty of Materials Engineering and Ceramics of the Academy of Mining and Metallurgy in Krakow, earning the title of a M.Sc. Engineer.

He made his first steps in the world of classical music at the Choir of the Academy of Agriculture in Krakow (at present, the Agricultural University in Krakow), managed by Joanna Gutowska-Kuźmicz, Ph.D. Afterwards, he became a member of the Choir of the Krakow Philharmonic Orchestra, with which he cooperated in years 2011-2012.

As a soloist, he made his début at the Nova Opera in Bydgoszcz in 2015 as Dziemba in "Halka" by Stanisław Moniuszko. He performed with the Krakow Chamber Opera ("La serva Padrona" by Giovanni Battista Pergolesi in the role of Uberto, "Bastien und Bastienne" by Wolfgang Amadeus Mozart as Colas). He also collaborates with the Silesian Opera ("Flis" by Stanisław Moniuszko - as Jakub), the Warsaw Chamber Opera ("Abduction from the Seraglio" by Wolfgang Amadeus Mozart as Osmin). Since 2018, he has been a permanent member of the Ensemble of Soloists of the Krakow Opera.

 

His repertoire includes parts from such operas as: "Anna Bolena" by Gaetano Donizetti (Lord Rochefort), "The Marriage of Figaro" by Wolfgang Amadeus Mozart (Antonio), "The Haunted Manor" by Stanisław Moniuszko (Zbigniew), "The Barber of Seville" by Gioacchino Rossini (Don Basilio), "La Traviata" by Giuseppe Verdi (Marquis d'Obigny), "Ariadne on Naxos" by Richard Strauss (Truffaldino), "The Magic Flute" by Wolfgang Amadeus Mozart (Sarastro), "Tannhäuser" by Richard Wagner (Reinmar von Zweter).

In cooperation with director Michał Znaniecki, he makes outdoor performances such as: "The Queen of Fairies: Midsummer night's dream" (Wrocław 2015), "The story of one soldier: Midsummer night's dream" (Wrocław 2016), "The Fairy Queen" (The Theatre Festival in Wuzhen, China, 2019), and, in collaboration with the Strauss Orchestra - "Obligato"; he also cooperates with piano player Marta Mołodyńska-Wheeler, Ph.D.

He is a laureate of the prize of the Union of Polish Stage Artists, Branch in Warsaw.