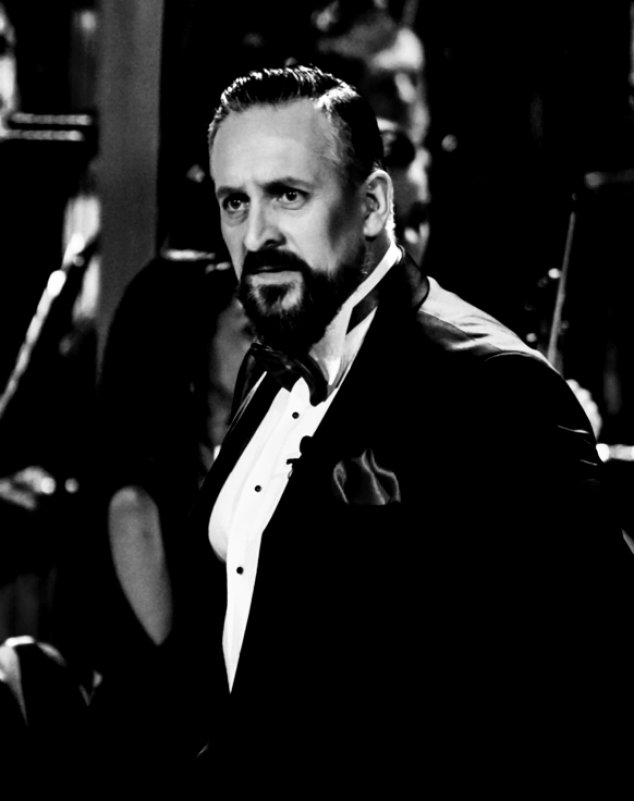 Baritone
Adam Szerszeń
Baritone
Adam Szerszeń
He graduated with distinction from the Karol Szymanowski Academy of Music in Katowice, where he studied under the supervision of Professor Michalina Growiec.
Since 2002, he has worked at the Academy of Music in Katowice. In years 1998-2002, he was a singer of the Camerata Silesia ensemble. In years 2002 - 2005, he was a soloist of the Silesian Opera; then, from 2003 until 2009, a guest soloist of the Grand Theatre in Poznań, and from 2012 to 2015 - a soloist of the Grand Theatre in Łódź. Since 2004, he has also been a guest soloist of the Grand Theatre - National Opera in Warsaw, where he has performed the leading roles in seven premières and several dozen spectacles. In year 2014, he earned his title of a doctor in musical arts. Since September of 2015, he has been a soloist of the Krakow Opera.
The artist's repertoire includes 30 roles in the following operas: Christoph Willibald Gluck – "Orfeo ed Euridice", Henry Purcell – "Dido and Aeneas", Wolfgang Amadeus Mozart – "Cosi fan tutte", Georges Bizet – "Carmen", Giuseppe Verdi – "Aida", "La Traviata", "Ernani", "Don Carlos", "Un ballo in mascera", "I Due Foscari", "Stiffelio", "La forza del destino", Umberto Giordano – "Andrea Chénier", Pyotr Tchaikovsky – "The Queen of Spades", "Eugene Onegin", Modest Mussorgsky – "Boris Godunov", Giacomo Puccini – "La Boheme", "Madame Butterfly", "Tosca", Stanisław Moniuszko – "The Haunted Manor", "Halka", Ludwig van Beethoven – "Fidelio", Karl Millöcker – "Bettelstudent", Béla Bartók – "Bluebeard's Castle", Philip Glass – "The fall of house of Usher", Johann Strauss – "Die Fledermaus", "The Riviera Girl", Richard Wagner – "Tannhäuser".
His artistic portfolio also includes oratorio-cantata works, such as: Ludwig van Beethoven – "Symphony no. 9", Johannes Brahms – "A German Requiem", Joseph Haydn – "Stabat Mater", "The Creation", Gabriel Faurée – "Requiem", Karol Szymanowski – "Stabat Mater", Henryk Mikołaj Górecki – "Beatus Vir", Johann Sebastian Bach – "Magnificat", "Ich habe genung", Franz List – "Via Crucis", Giacomo Puccini – "Missa di Gloria", Ariel Ramírez – "Misa Criolla", Lili Boulanger – "Faust et Hélène", Sergey Rachmaninoff – "Bells"; song cycles: Gustav Mahler – "Lieder eines fahrenden Gesellen", "Kindertotenlieder", Johannes Brahms – "Vier ernste Gesange", Antonín Dvořák – "Gypsy Songs", Józef Świder – "Chamber Music", Tadeusz Baird – "4 Love Sonnets", Maurice Ravel – "3 Songs of Don Quixote for Dulcinee", "Songs to the words of Mallarmé".
He has performed in Germany, Belgium, Luxembourg, France, Italy, Canada, Taiwan, Japan, Kuwait, Bahrain.