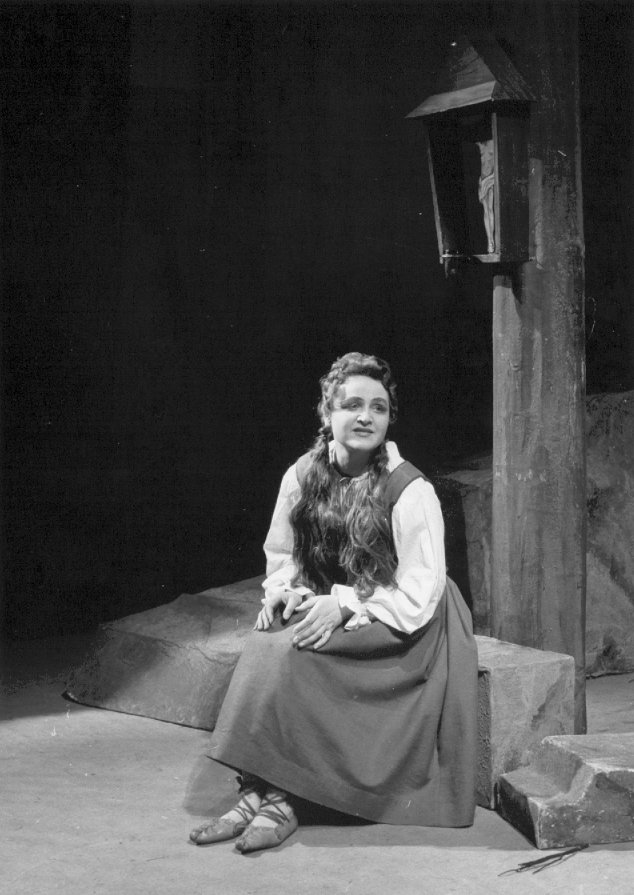 Farewell to Teresa Żylis-Gara
Farewell to Teresa Żylis-Gara
Teresa Żylis-Gara, one of the most outstanding opera artists of the 20th century and the first Polish singer who won the hearts of the international audience after WWII, has passed away.
Her lyric soprano with a beautiful timbre and great dramatic potential, her acting talent and a passion for music have won the love of audiences at major stages around the world, among others in London's Covent Garden, Milanese La Scala, Vienna Staatsoper, Deutsche Oper in Berlin, Teatro Colon in Buenos Aires and Teatro Real in Madrid. For sixteen years, Teresa Żylis-Gara was a soloist at the Metropolitan Opera in New York. Bogusław Kaczyński wrote that "she was one of the most excellent and most admired singers of the New York's theatre." Her international success blazed the trail for other Polish artists, who started to perform at well-known operatic stages around the world.

Her artistic accomplishments include an extensive opera repertoire, oratorios, cantatas and songs - from early Baroque monody with accompaniment of E. de' Cavalieri and the works of G.F. Haendel or J.S. Bach, through grand roles in the operas of W.A. Mozart, G. Verdi, G. Puccini and R. Strauss, lyrics of M. Karłowicz, F. Chopin and K. Szymanowski.
First Steps at the Kraków Stage
Even though the success in Munich, Paris and Salzburg opened the doors to the great career for Teresa Żylis-Gara, the beginnings of her professional career took place in Kraków. As a student of the Łódź conservatory in the class of Professor Olga Olgina, she won the first place in the National Singing Competition; this success was followed by engagement with the Kraków Philharmonic in the 1954/1955 season. Soon afterwards, Mieczysław Drobner accepted her as a soloist of the Kraków Opera (at that time the Municipal Music Theatre), offering her a chance for a début. The young soloist set her first steps on the stage by playing the title role in Stanisław Moniuszko's "Halka", directed by Jerzy Merunowicz. This demanding role was a great challenge for the singer but her performance was a great success. The artist recollected:

"What could I offer? A fresh voice, not contaminated by anything, with a nice timbre and great enthusiasm and passion for music, singing in particular. I offered all of this to the Kraków's audience, which received me very favourably."

It is with great sadness that we are bidding farewell to the great artist, unmatched professor and great person.

Kraków Opera Team